Dare to Care, Dig In & Learn From Where You Are: Andy Thibodeau – NSM Podcast, Ep. 13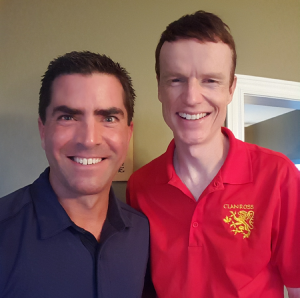 In this episode, I visit with Professional Speaker, Andy Thibodeau. Since 1992, Andy has delivered thousands of fun & inspirational assemblies and workshops across North America. Over two million people have seen him speak in all 10 Canadian provinces and 40 of states in the USA. Andy's positive energy is contagious, and this conversation will be of great benefit for anyone looking to get more natural enjoyment and fulfillment out of wherever they are in life: work, family, school, social – it all applies.
Want to take it "to go?" Here's where to find us:
Some key things I took from Andy in this discussion:
1. Dare To Care. Dig In. Ask questions! Wherever you are, whatever you're doing, there is always something that can be learned, a positive takeaway, a new good habit that can developed … something .
2. Collect, consider and ACT upon constructive feedback. Andy tells a few terrific stories where people called him on his BS. Rather than feel criticized, he took it as constructive feedback, evaluated himself and decided to do something about it. I think Andy would tell you this is a character trait that has served him brilliantly and it's something we can all do better.
3. Love what you do and listen to your heart. If you're in touch with who you are and what really matters to you most, you'll trust yourself to make the decision that's right for you, and you won't expect yourself to be perfect. You'll just keep doing the first thing: dig in from exactly where you are, and you'll be just fine.
Spending some time with Andy was a real pleasure! I am sure that you'll enjoy his positive energy and storytelling. You can access the podcast with any of the links below. Enjoy!
Listen, Watch and Subscribe to "Journeys with the No Schedule Man"
You can find those and all archived episodes at NoScheduleManPodcast.com or at:
---
Kevin Bulmer is the founder of No Schedule Man Brand Media, producer and host of the momondays London inspirational event series and the strategic marketing coach for Awesomepreneurs.
As a dynamic, down-to-earth and highly engaging professional speaker, it's Kevin's intention to uplift through a shared example of continual growth. He has a gift for helping people see themselves from a fresh perspective on matters related to mindset and effective marketing messaging. In both cases, it pretty much comes down to just being true to yourself … a principle which is fundamentally simple, but not necessarily easy to do.