Clearing Limiting Beliefs & Facing Life With Resilience: Sheila Stevenson – NSM Podcast, Ep. 17
What a treat it was to spend some time with Sheila Stevenson! An Author, Speaker, Human Potential Life Coach and overall wonderful person, Sheila specializes in emotional wellness, helping people make the changes they need to achieve what they desire in life. In a lot of cases, that desire is a moment or two of peace of mind and heart, and a building sense of hope.
Sheila endured abuse of every kind as a child. She has turned that experience into a means of helping people and to celebrate her own personal transformation. Her spirit is kind and gentle. Her story is extraordinary, and it's not just for people who have been affected by abuse.
Anyone who's ever wondered, "Is there a better way to live?" will benefit from hearing what Sheila Stevenson has to share.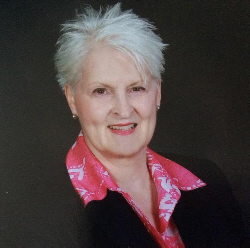 Doing Great Work
As a Life Coach, Sheila works with people to help overcome a variety of traumas, attain a sense of purpose and achieve their goals and dreams. As a Speaker, she shares her story, From Trauma Through the Lessons into Joy! – and talks about how Child Abuse Affects Families, Work and Our Communities.
As an Author, Sheila created an autobiographical workbook of healing, written for survivors, for their loved ones who want to understand the subject matter, and for therapists to use as a tool. The book, originally titled, "HOPE for Survivors of Childhood Abuse," has since been given an updated title for its second edition. It's currently known as "Let Your Light Shine! Learn how to overcome the effects of childhood abuse."
Among the things that stood out to me from my conversation with Sheila were:
 The incredible power of LOVE, or even holding on to the idea of love, and what it can pull you through.
Shine a Light, to borrow a phrase from the 2nd edition of her book. If we keep bad things in the dark, they will remain as they are: unseen, not dealt with, not processed, not prepared for, not discussed … not eliminated. Make change. Shine the light.
Learning about ourselves is a lifelong journey. It is amazing, what we can carry around with us without knowing why. Listen for Sheila's story about why she hated winter for so long, and what's happened since she realized why.
Sheila shared some very profound thoughts in this conversation, including her suggestion of the idea that it's possible to enjoy a journey the serves us, rather than depletes us. Think about that for a few moments. Consider your own life, and really give that idea some thought.
You're going to love Sheila! Here are the episode links:
EPISODE LINKS (Click An Image /Button Below):

You can connect with Sheila as follows
Official Website: www.sheilastevensongroup.com
Twitter: twitter.com/sheilasgroup
Facebook: Sheila Stevenson Group Page

Special thanks to Allstage for their support of the No Schedule Man podcast!