Healing Grief & Loss, Connecting With Spirit: Jennifer Farmer – No Schedule Man Podcast, Ep. 26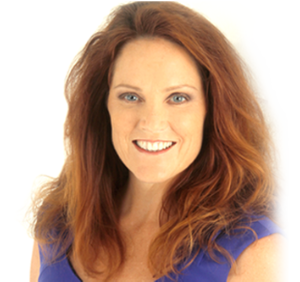 Jennifer Farmer is an intuitive, medium and spiritual teacher whose greatest passion is empowering you to embrace joy and inner peace through the deep healing of spiritual readings, teachings and guided meditations.
I first learned of her work a couple of years ago by way of one of her guided meditation videos on YouTube (copied below). Amidst my early exploration of a higher level of awareness and at the time I was first dipping my toes into the pool of an initial practice of meditation, I somehow found Jennifer's voice, approach, and energy rather soothing and appealing. I have been a fan of her work ever since and am truly grateful that I got the chance to connect with her for this conversation.
Listen to Episode 26 on: iTunes | Soundcloud | YouTube
Among the many things that stood out for me from my time with Jennifer were:
Choice over your view of your experience. She talked about deciding to view the world as a friendly place, and putting to use effective tools to maintain and nurture that view, such as counselling, meditation, prayer, action & service to others.
The other side of that choice, and what it represents. She noted how some people choose to come at life through a lower energy frequency, using things like blame, guilt and regret to shape their view. In that case, Jennifer suggests that such a person is "learning to connect to life through suffering," and she suggests that, while each of us will encounter some form of suffering along the way, how long we suffer can be optional. I find that hopeful and empowering.
She shared three main things that are essential tools for success: Awareness, Learning How to Control Your Mind, and the Ability to Let Go & Renew, which we discussed at greater length.
Stay Up-To-Date & Receive Exclusive Content as an Email VIP
Click Here ==> EMAIL  VIP <==
There was so much else to soak, such as what she shared about "Energy Management" and how "at a spirit level, we're all the same." I also noted when she shared that she gets messages when she's in a calm state. I found that interesting, as I rarely feel inspired or intuitive when I'm frantic or exhausted.
I hope you enjoy the conversation with Jennifer Farmer!
Podcast Episode Links:
Connect with Jennifer:
Jennifer's Website: www.jenniferfarmer.com
Jennifer on Social Media: Facebook | Twitter | YouTube 
Here are links to the videos I referenced in the podcast the guided meditations that led me to be familiar with Jennifer's work:
Healing Meditation
Essential Meditation
Here's the Healing Grief Meditation Practice Video Jennifer is offer to listeners of the No Schedule Man Podcast at no charge up through December 31, 2016:
©2016 Kevin Bulmer Enterprises

Stay Up-To-Date & Receive Exclusive Content as an Email VIP
Click Here ==> EMAIL  VIP
Special thanks to Allstage for their support of the No Schedule Man podcast!