How To Change Lives By Being Yourself – Kevin O'Hara | Journeys with the No Schedule Man, Ep. 61
Can you change people's lives for the better simply by being yourself?

The answer is absolutely yes. I know this for a fact because my life has been changed for the better thanks to today's guest.
Kevin O'Hara is a very "normal" person doing extraordinary things. He has improved lives all around the world simply by having the courage to be exactly who he is and to allow himself to be vulnerable enough to openly and authentically share his journey and progress as he goes.
In Kevin's case, the journey was a serious commitment to stop drinking alcohol for good, and to try and help other people in the process.
Listen to Episode 61 on: iTunes | iHeart Radio | Libsyn| Stitcher | YouTube
Many of us try to stop bad habits. I had tried and failed many times to stop drinking beer. But what made what Kevin is doing so extraordinary is that he not only made the commitment to stop, but he put himself on video at that most vulnerable of times and got into the habit of sharing his progress by way of a weekly video journal on YouTube. He was almost a full year into it by the time I came across him and by that time, he had already built a large and loyal following of people like me from all around the world.
Kevin has now written several books, created many helpful online courses, has created an extraordinary volume of videos which are all available at absolutely no cost on his YouTube channel, and for those who would like to get some one-on-one support, Kevin presently offers some one-on-one coaching support as well.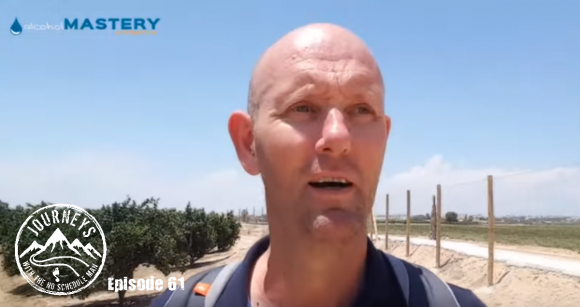 This is not the first time that I've been fortunate enough to connect with Kevin. He started off as one of my heroes and has become a friend as time has gone on. He joined me in the very early days of this podcast in Episode 11. I encourage you to go back and listen to that episode to get more of the background of Kevin story, but I will also say that I apologize for how much I talked in that particular episode. I was so excited to finally talk to Kevin one-on-one that I found a had a lot of things that I wanted to share with him. And I'm really grateful I got the opportunity, as I suspect that I was saying a lot of things that many other people who follow Kevin would also like to say and share. But for this conversation, I was very conscious of wanting to hear more of him than of me.
But back to the original question … I think this is really important so I'm going to try to drive this home: After I got sober and started tapping into my true passions and purpose, I distinctly remember thinking to myself, "If Kevin can change the life of somebody halfway around the world – me – for the better simply by being exactly who he is and sharing that for anyone who wants to follow along, why couldn't I do that?"
That literally was the thought I had and it got me moving forward to eventually start this podcast, completely reinvent my career into something that I'm very passionate about, and improve my health and mental and physical well-being in immeasurable ways. I figured that if Kevin could do it, so could I and so can you.
Some of the key things I took from Kevin in this conversation include:
1 – Failing doesn't bring you back to zero – Listen for his video game analogy. Brilliant.
2 – Identify and re-frame your "kryptonite" – He gives a great example of how he imagined the negative "voice" of needing alcohol as Gollum from Lord of the Rings. 
3 – The irony of the "real" buzz – You'll hear Kevin suggest he is "buzzing" more now, living and working a passionate life, than he ever did from any drink he ever took.
©2017 Kevin Bulmer Enterprises


Podcast Episode Links:
Listen to Episode 61 on: iTunes | iHeart Radio | Libsyn| Stitcher | YouTube
RESOURCES
Learn more about Kevin O'Hara & Alcohol Mastery
Website: www.alcoholmastery.com
Social Media: Facebook | Twitter | YouTube
Podcast: Alcohol Mastery on iTunes
Other Episodes You Might Like …
If you enjoyed the story in this episode, I'm pretty sure you'll like these ones as well:
You can find those and all archived episodes at NoScheduleManPodcast.com, iHeart Radio, iTunes, Stitcher, YouTube and on Google Music in the United States.
Please comment, subscribe and share!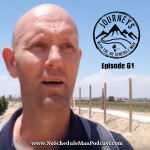 Comments: Who Has Changed Your Life?
Who comes to mind as an example of someone who made a positive difference in your life simply by being who they are? I'd love to hear who comes to mind.
Please leave your thoughts in the comments section, below.