The following are all resources I highly recommend, from products to people that have been a great help to me in my journey. I am proud to be an affiliate partner of some of these great teachers. Others I have included here simply because I believe so strongly in how much they have helped me, and I hope they will be of great benefit to you as well.
---
Alcohol Mastery with Kevin O'Hara
Thanks in large part to Kevin O'Hara, I was able to make the decision to put down alcohol for good in June of 2015, and I could not be more happy with the decision. I am healthier, happier and feeling more alive in every aspect of life, and I give Kevin huge amounts of credit for the wonderful resources he provides. Kevin speaks and writes in a very down-to-earth and relatable manner that will keep you at ease. Hi vast library of free videos, podcasts and blogs are a powerful resource for anyone looking to take more control over their own well-being.
Kevin joined me on my podcast for an in-depth conversation about how he started Alcohol Mastery and what the journey has been like in the time since. You can hear that for free at this link. I highly recommend following along with Kevin if you have any kind of habit or negative thinking from which you'd like to break free.
Alcohol Mastery Links:
Alcohol Mastery.com
Alcohol Mastery TV (YouTube Channel)
How To Stop Drinking Alcohol (book)
Alcohol Freedom (book)
How to Stop Drinking Alcohol (Video Course)
---
AWeber – Email Marketing
Of course, there are all kinds of email marketing services out there. Mailchimp, Constant Contact, Get Response, ConvertKit all immediately come to mind. I'm sure each of them does a great job.
I use AWeber, and I have continued to use it and become an affiliate for two reasons:
1. It's easy to use.
2. Their customer support is phenomenal. They are quick, courteous, helpful and patient.
By no means to I have the biggest email list in the world. I could probably still be using another service's free plan. However I'm happy to pay what I do for AWeber because any time I've ever run into a challenge, they've been right on top of it to help me out. That counts for a lot to me.
If you'd like to give AWeber a whirl, or just learn more, consider going through this link, which is my AWeber affiliate link. I know for sure they'll help you out.
---
Books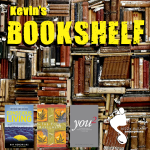 Visit my "Virtual Book Shelf" page for a summary of many of the books that have been such an enormous help to me in my journey, and leave your own recommendations too, if you like.
Of course, this list is always growing and I always feel behind in adding more recent books that have truly impacted me. But having said that, if it's on this page, it's stood the test of time. I hope there there's something there that helps you too.
Click Here to visit the Books Page ==>> noscheduleman.com/books
---
Neurogym: Brain-A-Thon and Winning the Game of Money with John Assaraf
I watched the Brain-A-Thon and was fascinated. I then purchased the "Winning the Game of Money" program and have not been the same since. I highly, HIGHLY recommend this program if you're looking to understand yourself better, re-program yourself for positive thought and big achievement and to life better each and every day. It is about SO much more than money. When I did this program, my health, fitness, mindset, mood and overall lifestyle improved dramatically. I continue to engage with this program on a daily basis. It's much more advanced program than "Having It All." They're both terrific. Start by watching the Brain-A-Thon. It costs you nothing but your time, and what you'll learn will amaze you.
From John and the Neurogym team: Your brain – that three-pound hunk of matter located between your ears – is the most sophisticated, complex, and miraculous piece of equipment ever known to humankind. It controls everything you see, say, feel, and do. With such a powerful tool at your disposal, isn't it your responsibility to understand how it works and how to make it work optimally?
Here's the good news: by understanding how your brain works, you can change your old conditioning and tap into your brain's inherent genius to achieve your goals and dreams.
If you would like a short, 2 minute video about how to retrain your brain and overcome the beliefs that are hindering your success, click here.
Click Here to visit Kevin's Personalized Brain-a-Thon Page ==>> My Brain-a-Thon Story
---
Neurogym: "Having It All" with John Assaraf (Free Video Series)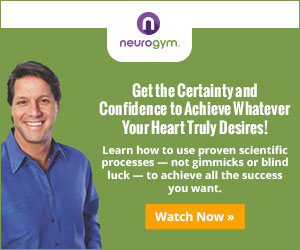 I've done this program and cannot recommend it highly enough. Once I started looking to John as a mentor and coach, I almost instantly gained a better understanding of myself and saw immediate positive changes. If you're looking for improvement in your mood, health and get clarity on your goals and dreams, "Having It All" is a great place to start.
From John & the Neurogym team: Have you ever considered the possibility that your life or financial success is caused by your own self-worth?
Maybe you've never thought of it this way, but your financial worth — your income, business revenues, even your net worth — is tied into your self-worth.
If you think you may be one of these people, and would like to learn a few techniques and tips to adjust your self worth, register for this "mini" 3 video series where my good friend John Assaraf will teach you scientifically proven strategies to start re-scripting your brain to achieve your life's goals and dreams.
---
Sean Vigue Fitness
Little did I know how much I'd benefit by typing "Beginner Yoga for Men" into YouTube some time ago. That's how I found Sean Vigue, a dynamic and fun guy who has helped countless people by becoming "YouTube's Most-Watched Yoga and Pilates Guy." I started learning new routines, stretches and exercises through Sean and have enjoyed the best health of my life in the time since.
It was a thrill and complete pleasure to be joined by Sean in Episode 15 of my podcast, where he generously shared the story of his journey. Give it a listen and get to know Sean!
Meantime, if you're at all interested in your health and well-being, I know Sean's a great resource. When it comes to fitness and well being, he's my guy! Have a look at his YouTube channel or look for any of his books and Ebooks, listed below. You'll be glad you did!
Power Yoga for Athletes: More than 100 Poses and Flows to Improve Performance in Any Sport
Pilates for Men: Build a Strong, Powerful Core and Body from Beginner to Advanced
Sean Vigue's "SVF 365" 30 Day Fitness Program: All Levels Complete Training Program to Lose Weight, Build Muscle and Increase Flexibility
Sean Vigue's 30 Day Beginner Workout Program: Total Beginner Bodyweight Program ft. Yoga, Pilates, Flexibility Training, Power Yoga and Core Training (Sean Vigue's 30 Day Training Programs)
30 Days of Planks: Complete Core and Abdominal Fitness Workout Program (Sean Vigue's 30 Day Training Programs Book 1)
Pilates for Athletes: Beginner to Advanced Total Training Program for Athletes in Every Sport
30 Days of Flexibility Training: Beginner to Advanced: Complete Yoga Stretching and Core Flexibility Training Program (Sean Vigue's 30 Day Training Programs Book 2)
Sean Vigue's 30 Days of Yoga: Beginner to Advanced Yoga Program for Weight Loss, Flexibility and Strength
---
---