Sharing More Of Our Stories & Ourselves – Michel Neray | No Schedule Man Podcast Ep. 55
The question today is …
How much of you – the real you – and your story are you sharing?
Also consider:
How much are you holding back?
What are you hiding, or hiding from?
And … what is the effect of that?
Listen to Episode 55 on: iTunes | Libsyn| YouTube
Michel Neray is an international speaker, co-author of "The Great Crossover" and founder of "MoMondays," a monthly variety show that combines storytelling, comedy and live music and which, since its creation in 2012, has expanded to multiple cities across Canada and in the United States.
Michel helps people craft and perform more effective, "purposeful" stories to become more effective at what they do. He also uses Purposeful Storytelling to more effectively help organizations position and brand themselves in the marketplace.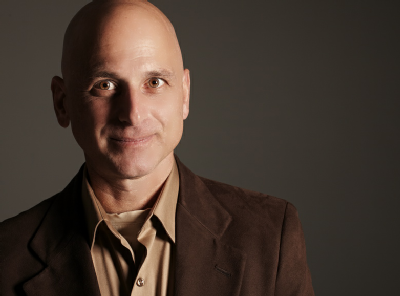 But of course, this podcast is most about the story – the journey – of the guest. In this case, it's Michel Neray, and I can tell you that it is a fascinating and thought-provoking story.
I always think I have an idea of how the conversation with my guest is going to go. And part of what I love about doing this so much is that I'm almost always wrong!
I really try to let the guest guide the conversation based on what they seem to want to talk about on that day, and then I try to shape it somewhat to connect some dots and get some of the pieces in that I'm thinking a listener might expect.
This conversation, I thought about for quite a while after it happened. It surprised me. Michel went places I wasn't expecting he would, and he actually told me afterwards that he'd never had the dots connected quite the way we did together in this conversation. I was really pleased to hear that he felt that way and am grateful that he would share it with me.
I always make notes while I am speaking with someone so I can jot down things that strike me as particularly noteworthy. Near the beginning of our discussion, Michel said that he had a lifelong mission to " let more of me out." When you juxtapose that with what he shares about his father, which he only learned much later in life, that mission takes on a MUCH deeper context. In other words, Michel seemed to be born with the innate sense to do what his father could not, even though Michel did not realize that's what was happening until he himself was well into his forties. Fascinating.
It begs the question of us … what more of ourselves do we need to "let out?"
Some of the key things I took from my time with Michel Neray include:
1. Never lose sight of the intense desire to see the good in people and the love in the world (a lesson from his mother) –  He tells some very touching stories about how his mother was always able to see the Ridiculousness in even the most dire of situations and related and most unlikely story to Michel about her funniest memory, which she shared right near the end of her life. Michel said that she never lost sight of the love in the world and she never lost her sense of humor.
2. Keeping your stories and experiences to yourself can eat away at you, no matter how brave and admirable a face you may be putting up (a lesson from his father) – Michel shares some remarkable stories and Revelations that he had about his father, who certainly sounds like remarkable man. He carried around inside of him what he kept from his son, I can only assume, to protect him. How much that may have affected his days here on earth, we will never know. But Michel's insights into the revelation of what his father really went through is touching and thought-provoking.
3. Know what you want, but getting clear on what you do not want maybe just as or even more important –  When Michel came up with the concept of what became Moe Mondays he had a pretty good idea of what he wanted, but he also had a very clear intention of what he did not want. As he said, "by making the mistakes that I did I got very clear on what I didn't want." This is a terrific example of why you must allow yourself the process of learning and shaping your craft. Or as Doug Vincent said in episode 43, learn to do by doing.
Here is the conversation exploring the journey of Michel Neray on the No Schedule Man Podcast
Podcast Episode Links:
Listen to Episode 55 on: iTunes | Libsyn| YouTube
Resources
Connect with Michel Neray
Website: www.neray.com
Social Media: Facebook | Twitter | YouTube
MoMondays: www.momondays.com
Other Episodes You Might Like …
If you liked Michel Neray and his story, you'll probably enjoy these episodes:
You can find those and all archived episodes at NoScheduleManPodcast.com or on iTunes. Please subscribe and share!
Comments: Is There More Of You To Share?
Please add your thoughts to the Comments Section, below.

Join Me On this Creative Journey of Personal Growth via Email