Thriving Loving Relationships: Kim Von Berg – No Schedule Man Podcast, Ep. 25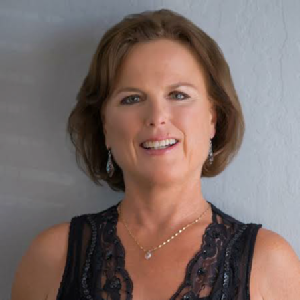 I am fascinated by the subject of cultivating rich relationships and enjoying open, honest, and effective communication. Perhaps I feel that way because it can be such a challenge to achieve, even when you are consciously aware of it and are truly making the effort. So just imagine what state it puts us in when we are not aware.
Well, you don't really have to imagine. Just take a look around.
Unfortunately, it took the process of separation and eventual divorce for me to truly dive into exploring what makes relationships work (or not), how to communicate effectively with your partner and what kinds of things influence the way we feel, whether it be a deeper sense of love and connection, or a drifting or pulling apart of two souls that once had worked so well together. It hadn't occurred to me to even look into it before then. I figured that the way life was going was, well, "just the way it is."
I had no idea. But, boy, have I learned a lot.
Listen to Episode 25 on: iTunes | Soundcloud | YouTube
In the time since, I've wondered how can it be so ridiculously common for two people who once felt indescribably connected to end up as such bitter enemies? What sense does that make and why do we seem to keep perpetuating the stereotype? This fascinates me. If something's clearly not working, why do we keep doing it??
Over the course of the last many years, having continued to work at it and learn, I've become convinced that there is a better way to live and love and that you can have the relationships that you desire. You just need to know how to do it and be open and willing to exploring and employee those ideas.
That's where people like Kim Von Berg come in.
Kim is a long-time love coach, is passionate about transforming the lives and relationships of singles and couples – and has owned and operated Thriving Loving Relationships since 1997.  She is a certified singles and couples coach, a communication specialist, a credentialed teacher and holds a master's degree in Humanistic Psychology. In addition, she is certified in Neuro-Linguistic Programming and as a Calling in the One Coach.
I could have talked with Kim for hours. I feel strongly that anyone in any kind of a relationship can benefit greatly by hearing and truly taking to heart what Kim has so share.
Among the key takeaways from the conversation with Kim are:
It starts with self. This is true of so many things in life, and relationships are no different. The manifest of your outer reality all begins from your inner dialogue. What patterns can you recognize? What stories do you keep telling yourself? Perhaps the key reason why people jump from relationship to relationship and keep ending up with the same result is because they are unaware – or unwilling – of how essential it is to first look inside if you want anything to change on the outside.
Coming to a relationship from a place of "I" instead of "You." Here's an example: If I say, "I feel this way," it's not really arguable. I'm sharing how I'm feeling about something. I'm not stating a cause: I'm sharing the effect. But as soon as I say, "You made me feel this way," the defenses go up and the fight is on. To that end …
No one can make you feel anything. Easy as it is to blame and criticize, if you're upset, that's your choice. This is a pill that many (most?) people don't want to swallow. But until you can accept this medicine, you're going to remain stuck. On the other hand, as soon as you take responsibility for your own thoughts and feelings, you'll begin to feel more empowered and secure than you could ever have imagined. But it takes practice.
Here is the conversation with Kim Von Berg:
Podcast Episode Links:

Connect with Kim:
Kim's Website: www.thrivinglovingrelationships.com
Kim on Social Media: Facebook | Twitter | YouTube 
As mentioned in the podcast, Kim has an upcoming events including:
The Smart Way to Date: Communication Skills for Dating – A value-packed two-hour workshop on December 8, 2016 to help conscious singles become more skilled at drawing in an evolved mate while dating. The price is only $139.95, but if enter the promo code NOSCHEDULEMAN you can register at only $75!  To find out more & to register:  https://bit.ly/tlrsinglesworkshop
Free Gifts: Kim is offering some free gifts for singles and couples at this link.
Special Discounts: Kim is also offering special discounts on her transformational breakthrough sessions for singles and couples. For singles,  go HERE and for couples, go HERE

Special thanks to Allstage for their support of the No Schedule Man podcast!