What It Takes To Be a Game Changer: Michelle Dutro – No Schedule Man Podcast, Ep. 24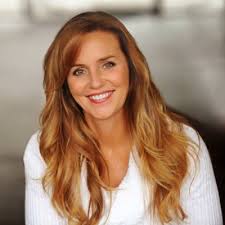 Michelle Dutro is the host of The Game Changer Podcast and creator of Inner North Star.com. She is exactly the kind of person I was hoping to connect with when I set out to create this podcast.
A military veteran, Michelle later joined the fire department at age 35, and has also spent 15 years working in the field of preventative medicine. She is currently a certified Biofeedback Instructor and Supervisor and a certified Strategic Intervention Life Coach. Her certifications also include; Vinyasa Yoga and Yoga Nidra (guided meditation), Homeopathy, Feng Shui, Wellness Consultant and many other holistic wellness certifications.
Listen to Episode 24 on: iTunes | YouTube
Michelle describes herself as being inspired by people who are willing to risk it all to pursue their dream, stand up for what they believe, or go above and beyond to help another. Like me, she has a natural curiosity about the mindset of these kinds of people and she loves to discover what sets them apart.
She refers to these kinds of people as "Game Changers" and by reaching out to them, she's able to share the stories of their challenges, their successes and most importantly their "why" behind what they do. She does that with The Game Changer Podcast.
Sound familiar? Absolutely! When I learned about Michelle and read about her podcast, I knew I had to connect with her and I'm so glad I did. You're about to hear why … she is a dynamic, energetic ball of fire who inspired me with her story and challenged me with her passion for what she does.
Here are a handful of key thoughts I took from the conversation with Michelle:
Structure and Discipline with Creativity. You must have structure and discipline enough to complete and share your creative gifts.
The Snow Globe analogy. Everyone needs time to just "be" with zero input, and let things settle before deciding on the next step.
Making friends with challenge.
You don't get what you want. You get what you are.
Here's my conversation with Michelle Dutro on the No Schedule Man podcast:
Subscribe here to get Kevin's free inspirational email updates.
After you confirm your subscription, you'll immediately receive an email with a free 10-page PDF on Kevin's  "4 Keys To Contentment."
---
Kevin Bulmer is the founder of No Schedule Man Brand Media, producer and host of the momondays London inspirational event series and the strategic marketing coach for Awesomepreneurs.
As a dynamic, down-to-earth and highly engaging professional speaker, it's Kevin's intention to uplift through a shared example of continual growth. He has a gift for helping people see themselves from a fresh perspective on matters related to mindset and effective marketing messaging. In both cases, it pretty much comes down to just being true to yourself … a principle which is fundamentally simple, but not necessarily easy to do.
For life coaching online and ongoing marketing coaching & support, join Kevin's private online coaching community, "The Turtle Tribe" here: www.theturtletribe.com