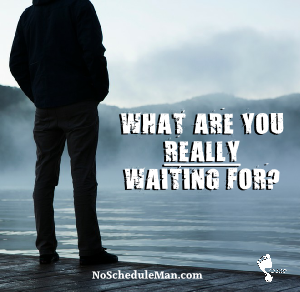 Another new year is almost upon us. Gym membership levels will spike temporarily. Liquor stores will quiet somewhat from the pace kept over the last many weeks. Diet books and personal development material will jump from the shelves. And if it truly is time for you to take on any of those – or any other – endeavors, good for you. I wish you luck. But I do have two questions for you:
Why wait when you can start right now?
Do you want to change something about yourself because you know deep in your cells that it's right for you, or because it's what you think you should be doing as you observe everyone else?
Answer quickly if you like. My guess is you'll find the truth of a real inquiry perhaps a tad more revealing than you first thought. But I do invite you to think about it.
Stay Up-To-Date & Receive Exclusive Content as an Email VIP
Click Here ==> EMAIL  VIP
Maybe your experience is fundamentally different from mine? I don't find that the times I know I really need to make a change are marked on a calendar. When it's time, I just know it. And that can happen any time, any day. From there, it's up to me whether I do anything about it or not.
Celebrate the arrival of a new year. Embrace the ones you love. And by all means, make a resolution if you care to. I'm all for anyone trying to improve their own experience. I'm merely suggesting that a new year begins every day, every minute, every second. Each moment that comes to us can be a new beginning.
Do you have something you'd like to change? Start doing? Stop doing?
You have the power to start right now, just as you are.
If you find yourself hesitating, ask yourself: "What are you really waiting for?"