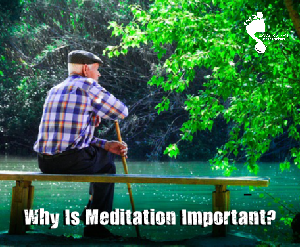 At the time of this writing, I am reading my way through the book "10% Happier" by Dan Harris. I'm quite enjoying it. Near the beginning, he suggests, "Meditation has a towering PR problem."
I could not agree more.
Years ago, in the midst of a time of paralyzing anxiety, I first started to trying figure that out. I bought a book called "8 Minute Meditation" (I suppose I was looking for the fast-food version) and remember feeling embarrassed that I had turned to it, as if it were some sort of failure to be considering a turn toward something I regarded as "airy-fairy" as meditation. I didn't even feel comfortable talking about it with my wife of the time.
Why?
Reading, Writing, Racing Mind …
Amid the countless hours I was required to spend absorbing, memorizing, and regurgitating a variety of "facts" throughout my school years, I sure wish someone had sat me down to suggest any of the reasons why meditation, and building some space between my mind and my mouth or my thoughts and my actions, could be so beneficial. Less calculus, more mindfulness. Perhaps I wouldn't have listened anyway. But I might have at least noted the suggestion.
Alas, it didn't happen. I'm betting that, for the most part, it still doesn't. We'd better know all our state or provincial capitals, but as for understanding our emotions or having any basic sense of how to effectively communicate with other human beings … that, apparently, is a job for us to attend to on our own, later in life.
It seems far more common for us to hit an emotional or mental snag and immediately look for a pill or a drink or some distraction like parties or sports or television or… pretty much anything other than actually exploring and learning how to deal with and process what's actually going on. Haven't you ever wondered where that leads? Some of us, myself included, discovered the answer the hard way.
I lived most of the first part of my life thinking that meditation was for "weird people" who were not ambitious, driven, or contributing much more than just being zenned-out and generally pleasant to be around (although that in itself would be a nice enough thing to encounter). "Cool" people, on other other hand, worked hard and played hard. They drove relentlessly toward their goals. They'd throw a few back with the boys, make jokes at the expense of others, toss around rumors and gossip and stay up-to-date on current events.
My definition of "cool" has since undergone a significant overhaul.
Stay Up-To-Date & Receive Exclusive Content as an Email VIP
Click Here ==> EMAIL  VIP <==
Perhaps, to Harris's point, words like "meditation" still recall a certain stigma that says "uncool," "spaced out" or "unimportant." It's ironic how so much of what's considered "cool" in the first part of our lives often has extremely dire long-term consequences. Conversely, a great many things previously viewed as "uncool" have a knack for becoming the subject of great desire by so many at mid-life and beyond. I'd like to see meditation taken out of that column and put at the front of the "cool" line. Here's why:
According to "Psychology Today" (in an article you can read here), the many scientifically-proven benefits of meditation include:
Increasing positive emotion and immune system function
Decreasing pain & inflammation at the cellular level
Decreasing depression & stress
Helping you to feel more compassionate and less alone
Improves your ability to regulate your emotions
Improves focus & attention, memory and your ability to be creative
Need I go on? I could. We're just scratching the surface (For more, read the rest of the article). So why isn't this just a commonly accepted part of daily life?
When You Can't Sit Still
Up until June of 2015, I drank beer most evenings. I didn't think I could get to sleep without it. I treated the act of reaching for and glugging back that first can of beer at the end of the day like a fighter jet snagging the brake cable when it lands on an aircraft carrier: an immediate jolt back down to zero-speed, separating motion from rest. A few years prior, I had been taking at least two different kinds of anti-depressant medications: one to help me cope with my emotions on a day-to-day basis, and one to help me sleep. But I didn't sleep very well anyway. And it didn't stop random patches of hair falling off my head beginning in the fall of 2013.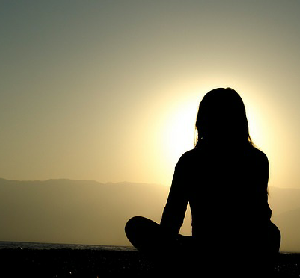 One of the things I got back to trying around that time was very basic meditation. I found that short, guided meditations were very helpful to me (Jason Stephenson and Jennifer Farmer, both of whom have since joined me for in depth conversations on my podcast, were among my favourite voices at the time. they remain so). Bit by bit, I worked my way off of the medications and, eventually, away from alcohol completely.
Despite that, years later, I still find that when I try to sit quietly for even a few moments, I become acutely aware of how quickly and urgently the need to act or move comes across me. Everything suddenly feels important, like a symphony of lightning bolts that all must be extinguished immediately. While it can be uncomfortable, building that awareness alone has helped illustrate how unhelpfully fast a thought can go from mind to mouth or into action without having even a nano-moment's consideration for whether it will actually contribute something positive, or just dump fuel upon the fire.
Beware the Not-So-Smartphone
It's also helpful, albeit a little bit shocking, to be confronted with the reality of just how easily I become distracted. For instance, I will think of an item that needs to go on my grocery list, which I keep in a notepad on my smartphone. I'll then reach for the phone to add the item to the list and see that I have a new email, or social media notification and will suddenly be off checking that without ever having completed the task that I  had me pick up the phone in the first place. Most often, the original task remains undone until the next time I realize it still needs doing, in which case the same dance of incompletion often happens all over again. Now imagine magnifying this process upon most things with life: all the little daily decisions we have to make and actions we need to take. It interferes with the organization and execution of priorities at home and at work every single day.
This all illustrates to me that I have been living and working wildly ineffectively for much of my life. I only think I'm doing a lot because I'm always exhausted. No wonder I'm tired! I'm doing three or four things (or more) for every one thing that I actually want or need to complete! And I know I'm not alone in this.
So What Happens When You Try It?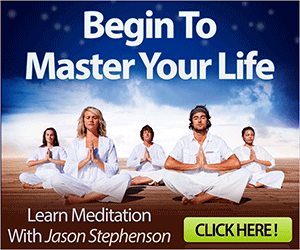 Back to meditation. Even at these beginning stages of the practice, which is where I consider myself to be, I can see how building the first seeds of awareness of an issue equipped me with the ability to then proactively choose to do something about it. After all, it's an awfully tall task to think that you could come up with a solution to a challenge you don't even know you even have.
Beyond that, I've seen glimpses of experiencing more presence and gratitude in very normal, everyday moments and occurrences. And I have had fleeting experiences of what a quiet mind feels like. It's bliss.
I can well remember in my regular beer-drinking days, having my mind quieted (bludgeoned) down for a very short time, only to have all the voices come back with a vengeance, along with headaches, dry mouth, poor sleep, and a sense of dread and drudgery to begin most mornings. What a way to live. And I don't ever recall feeling a natural sense of gratitude for just being alive in the days when I was drinking regularly. And yet our society supports and celebrates this kind of behavior. Madness.
Priorities
I'm glad I can read and write, and I suppose I'm grateful that I know the city of St. John (with no 's') is in New Brunswick while St. John's (with an 's') is in Newfoundland. That makes me a good, educated Canadian citizen. But why didn't anybody tell me about meditation? How come no one ever suggested a method of understanding and processing very common human emotions before sending me off to gym class? And more importantly … why are we still perpetuating the same old script that clearly isn't working?
Why is meditation important? Because life is important. And once any single moment is gone, it's gone for good. We may as well learn how to be fully engaged in it while we have it.
I just wish I'd known that before I got this far into it.

Resources
Jason Stephenson is known all over the world for the quality of his guided meditations that he offers online. He's a wonderful person with a kind and giving heart and he joined me to share his story in Episode 12 of the No Schedule Man Podcast. Give it a listen. I'll be surprised if you don't relate to much of it. You can hear it here ==>Episode 12 | Jason Stephenson
Jennifer Farmer is another kind soul whose work I found when I initially set out to explore meditation. She, too, joined me for a podcast conversation, which you may enjoy. You can hear it and read more about Jennifer and also get links to the two guided meditations of hers that I use at this link ==> Episode 26 | Jennifer Farmer
Meditation Masters.tv is a service you may wish to consider, if you're looking to get started but would like some guidance. This is Jason Stephenson's membership program, and I could not recommend him more highly. If you're curious, try a 7-day free trial. If you find it helpful, it's only $7 a month after that, an incredible value for what meditation will give back to you. To visit Meditation Masters.tv, click here ==> Meditation Masters with Jason Stephenson
Comments?
Do you have a story or experience about meditation? Please share in the comment section, below!